Today, the Graines de Pâtissier program was launched at the second-chance school in Marseille (E2C)!
A new group of 10 young people started the program on Wednesday May 5, 2021. They plan to enter a "CAP Pâtisserie" course in September 2021. Our Graines de Pâtissier program will allow them to be sure they are on the right path thanks to a rich learning environment.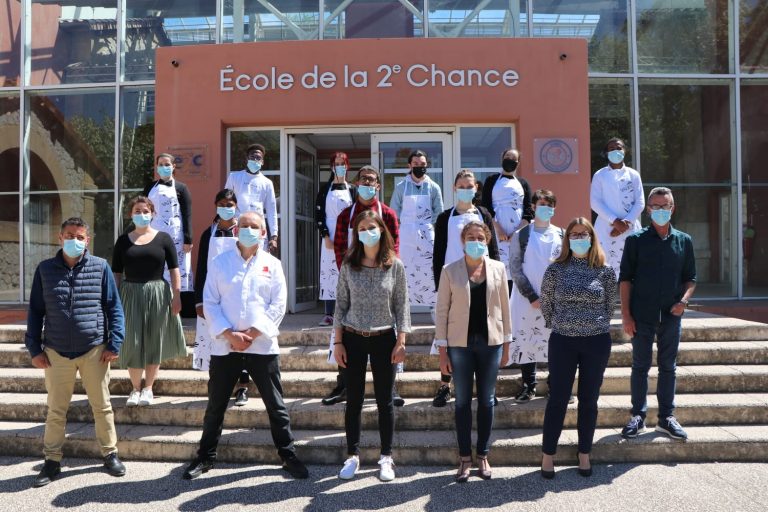 On their first day, the learners were able to meet Franck Jungers from the Patiss'Délices pastry store. Thanks to his many different roles at the Aix-Marseille school, including Buddy, Entrepreneur, Pâtissier, Chocolatier, and teacher in the CAP course, Franck Jungers was able to answer many questions: "What are the qualities of a good pastry chef?", "What is your signature cake?", "Can you tell us about your career?"
Starting tomorrow, the learners will take part in a workshop organized by The Adecco Group Foundation on the theme of knowing your own strengths and weaknesses.
We wish them every success in this Graines de Pâtissier course at E2C Marseille!